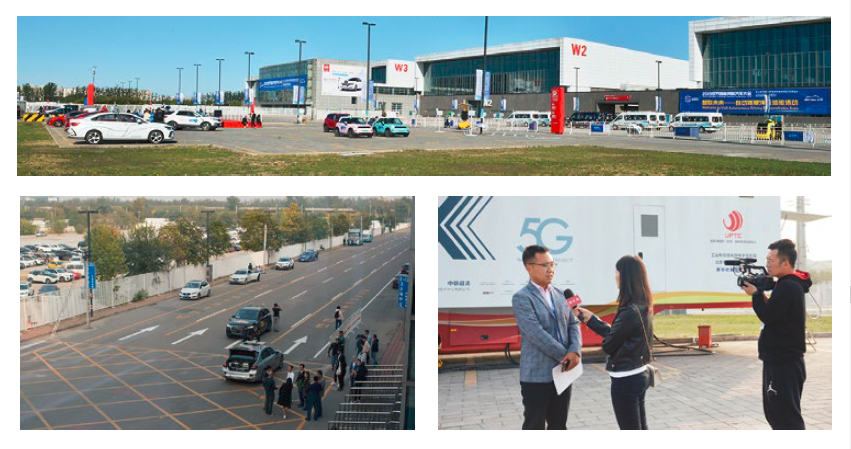 World Intelligent Connected Vehicle Conference and the 7th China International New Energy and Intelligent Connected Vehicle Exhibition (IEEVChina 2019) was grandly held on October 22-25, 2019, which was the largest exhibition at this domain in Asia. Held by the Beijing Municipal People's Government, Ministry of Industries and Information Technology (MIIT), Ministry of Transportation, China Association of Science and Technology, IEEVChina 2019 included three sessions, Conference, Exhibition and Activities, which brought together nearly 100,000 autonomous and new energy vehicles information and technology professionals, OEMs, executives and market suppliers from around the world.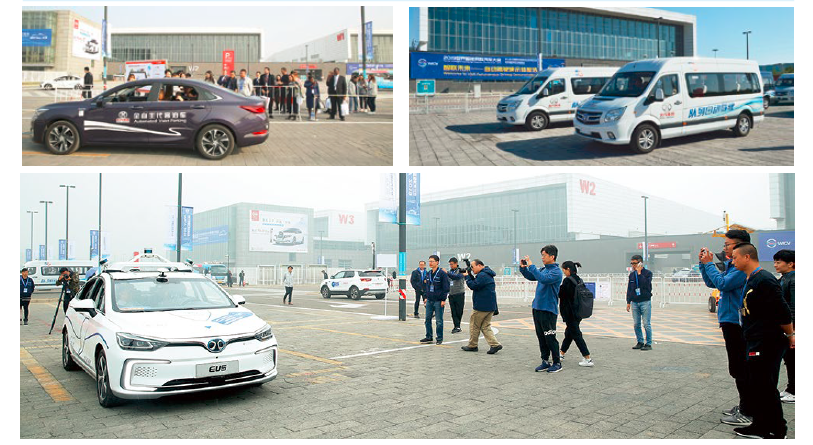 As the most popular session of this event, Outdoor Autonomous Driving Demonstration Experience was held successfully. The section covered more than 10,000 square meters, where test roads, including traffic lights and obstacles were set up, so that passengers could experience the performance of the vehicles in lifelike road conditions. A total of 38 vehicles form 15 exhibitors joined the exhibition's outdoor autonomous driving experience area. "We should say, so far that's the largest autonomous driving demonstration and experience event, which involves the most self-driving cars, in China." Said by a researcher from Tsinghua Automotive Research Institute.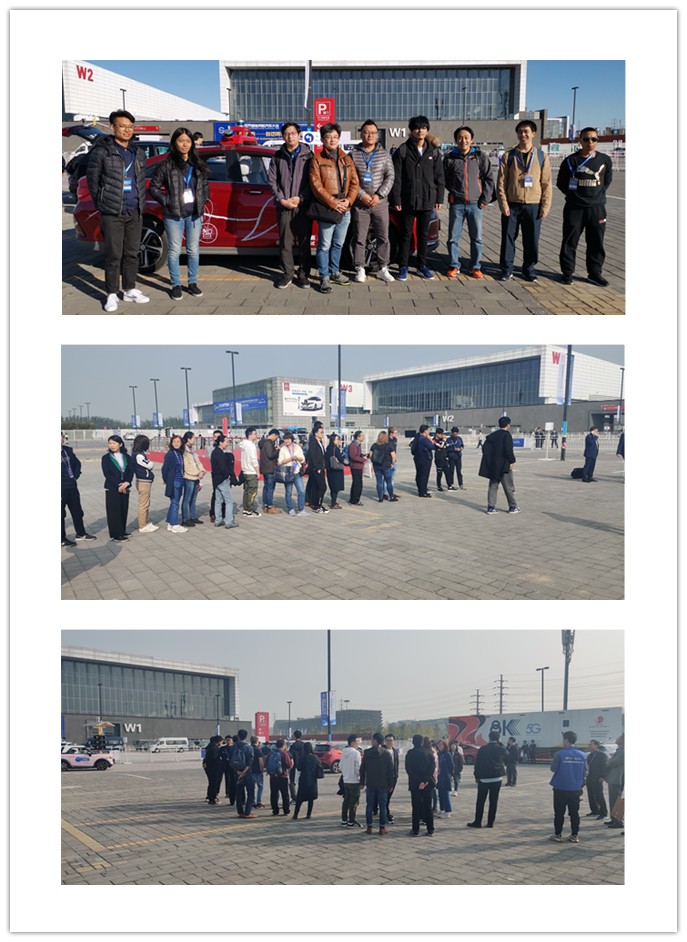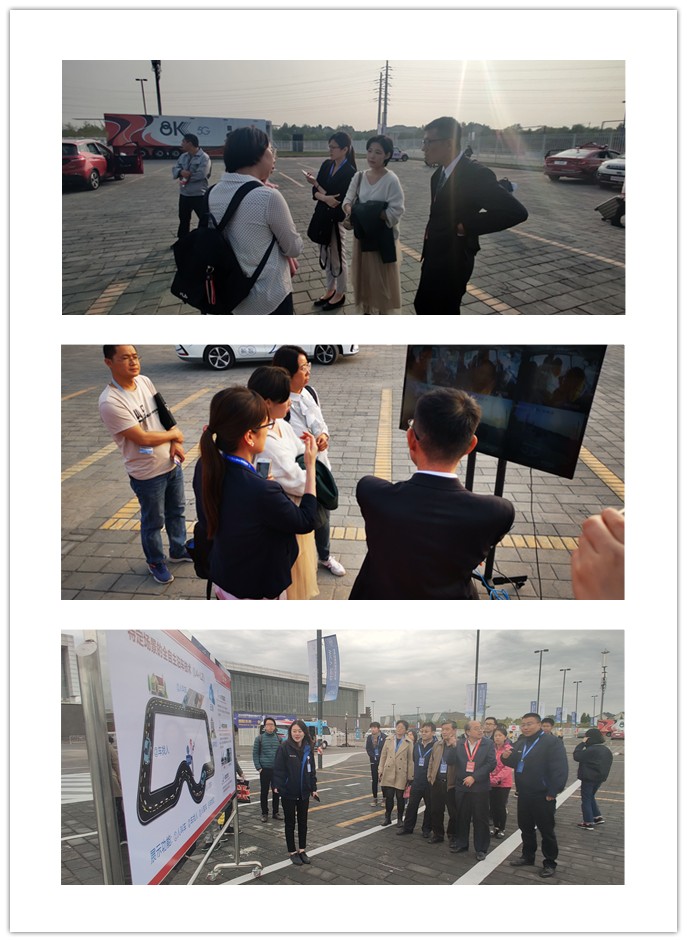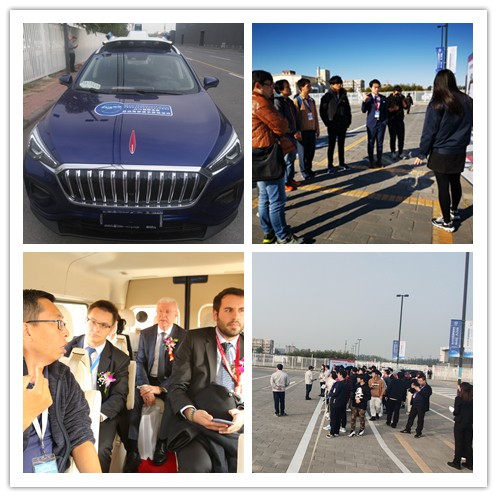 Visitors experienced at autonomous driving cars with the guide of technical staffs
The vehicles included in this event were BJEV EU5, Lite, Foton Toano, Off-road BJ80, BJ U7 from BAIC, BMW 7 Series, Audi A6L, Q7, Hongqi EV, Great Wall WEY VV7, Changan CS55, Reaton, Geely Borui GE, and Snail Xiaobai driverless sweeper, etc. Besides, vehicles equipped with technical solutions from Autobrain, Yudao Driverless, Wisewalker Technology, Neolix Technologies, VanJee Technology, Nufront Technology, Nebula Link Technology, TransInfo Technology, HOWE Technologies, Tellus New-energy, and other self-driving sweepers, self-driving sales vehicles showcased their L3 and L4 autonomous driving systems, ADAS (Advanced Driver Assistance Systems) Kit, as well as other advanced technologies. Technical staff were onsite to explain to the public how the technology works.
Vehicles involved in Demonstration Section
Additionally, the models, like Hongqi L4 autonomous driving passenger vehicle (Hongqi Robotaxi) based on Apollo's autonomous driving platform technology, Xiamen Jinlong's self-driving shuttle bus equipped with L4 parking technology, Yutong's L4 Autonomous driving City Bus, Foton Toano of BAIC Group etc., were presented at the indoor area.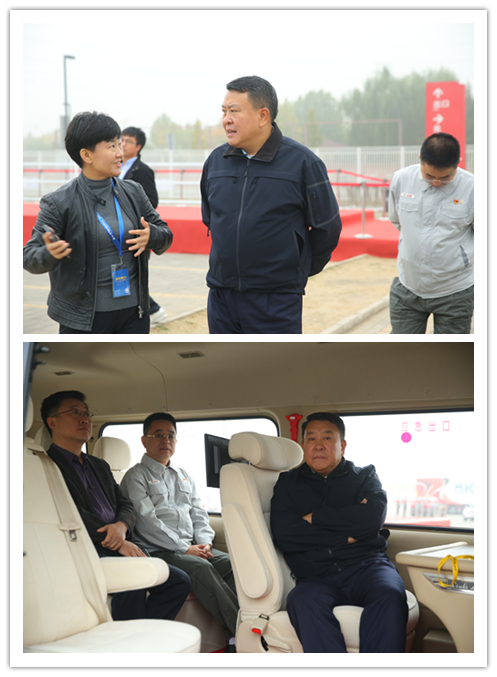 Mr. Xu Heyi, president of BAIC Group, experienced FOTON TOANO
Through the combination of indoor and outdoor activities, it brought the most advanced exhibition experience to the visitors by demonstrating independent parking, V2X function, and various other autonomous driving functions.