From November 11 to 13, 2020 World Intelligent Connected Vehicles (WICV) Conference, which is themed with "Intelligent New Era, New Life with Connected Vehicles", was held in Beijing. The event was jointly organized by Beijing Municipal Government, the Ministry of Industry and Information Technology, the Ministry of Public Security, the Ministry of Transport and China Association for Science and Technology.
As one of the leading players in the emerging industry, Ankai brought its autonomous driving bus on display and attended the 1st Intelligent Commercial Vehicle Competition.
Through the intelligent sensing system around its body and the "intelligent brain" on board, Ankai autonomous driving bus reaches unprecedented level of intelligence. Under the witness of many participants, the vehicle performed a series of complex tasks, such as autonomous slowing down and avoiding barriers.
As early as 2017, Ankai autonomous driving bus started trial operation in Shenzhen. Soon, it made its way to Wuhan, Tianjin, Hefei and Macao and Japan. So far, the bus maker has already accumulated rich experience in developing, operating and marketing autonomous driving buses.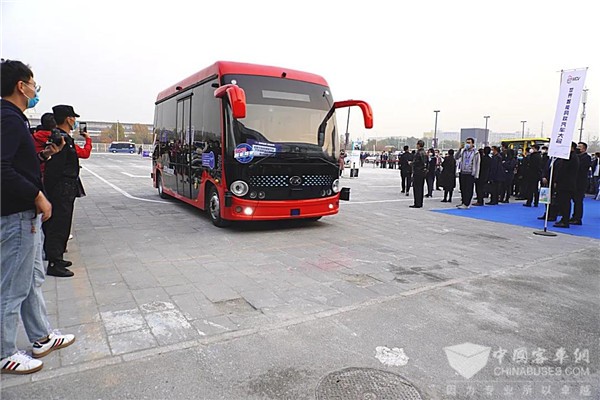 On November 2, China's State Council officially released New Energy Vehicle Industry Development Planning (2021-2035), aiming to promote the concerted development of electric connected and intelligent vehicles. In February this year, 11 top government bodies jointly released Intelligent Vehicles Innovation & Development Strategies, demonstrating Chinese government's determination to push forward the sound and sustainable development of this emerging industry.
Source : www.chinabuses.org