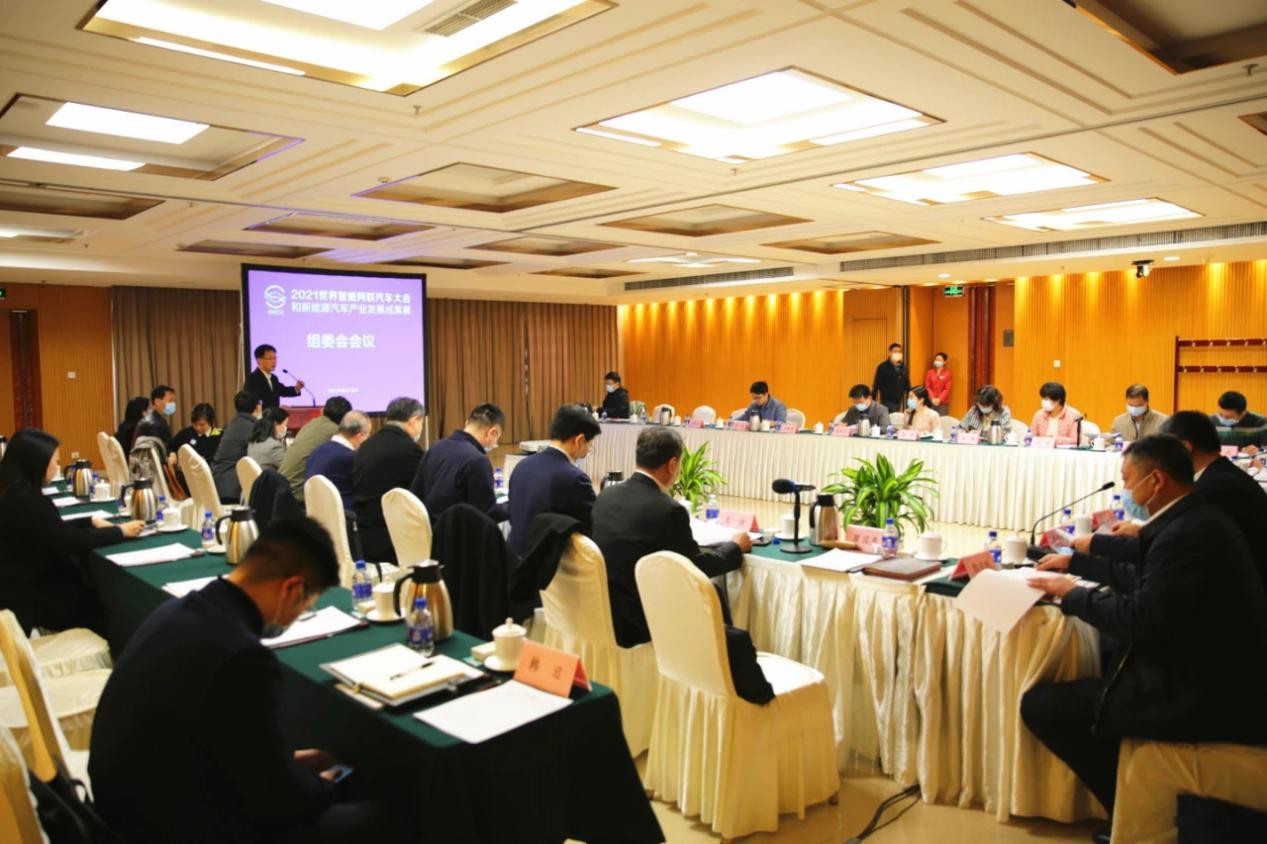 On March 16, the 2021 World Intelligent Connected Vehicles Conference Organizing Committee meeting were held in Beijing. Representatives from Beijing Municipal People's Government, Ministry of Industry and Information Technology, Ministry of Public Security, Ministry of Transport, China Association for Science and Technology participated in the meeting.
The meeting reviewed the overall plan for the 2021 World Intelligent Connected Vehicle Conference and the New Energy Automobile Industry Development Achievement Exhibition. Xin Guobin, member of the Party Leadership Group and Deputy Minister of the Ministry of Industry and Information Technology, and Yin Yong, member of the Standing Committee of the Municipal Party Committee and Deputy Mayor of Beijing, attended the meeting.
Xin Guobin emphasized that, firstly, we must strengthen overall planning and coordination, pay close attention to detailing the conference and exhibition plans, formulate detailed work plans, conduct wall chart operations, and proceed pragmatically. Second, we must improve the level of exhibitions, enhance high-end, specialization, internationalization, and marketization capabilities, achieve the level of organization, and create a brand. Third, we must do a good job in the exhibition of achievements, set up special work classes, strengthen the organic connection between the conference and the achievements exhibition, systematically plan and organize carefully. Fourth, we must do a good job in epidemic prevention and control, formulate work plans and emergency plans, strictly implement the division of responsibilities, and pay close attention to various prevention and control safety tasks.
WICV is an important platform for China's automobile industry to lead innovation, promote exchanges, and build consensus. The fourth conference and exhibition will be held in Beijing from September 25 to 28 this year, and the achievement development of the new energy automobile industry exhibition will be held at the same time. The Achievement Exhibition comprehensively showcases the major achievements made by Chinese new energy automobile industry under the leadership of the Party Central Committee.