BEIJING, Nov. 13 (Xinhua) -- A roadmap for the technology development of China's intelligent connected vehicles (ICVs) has been unveiled recently at the World Intelligent Connected Vehicles Conference (WICV).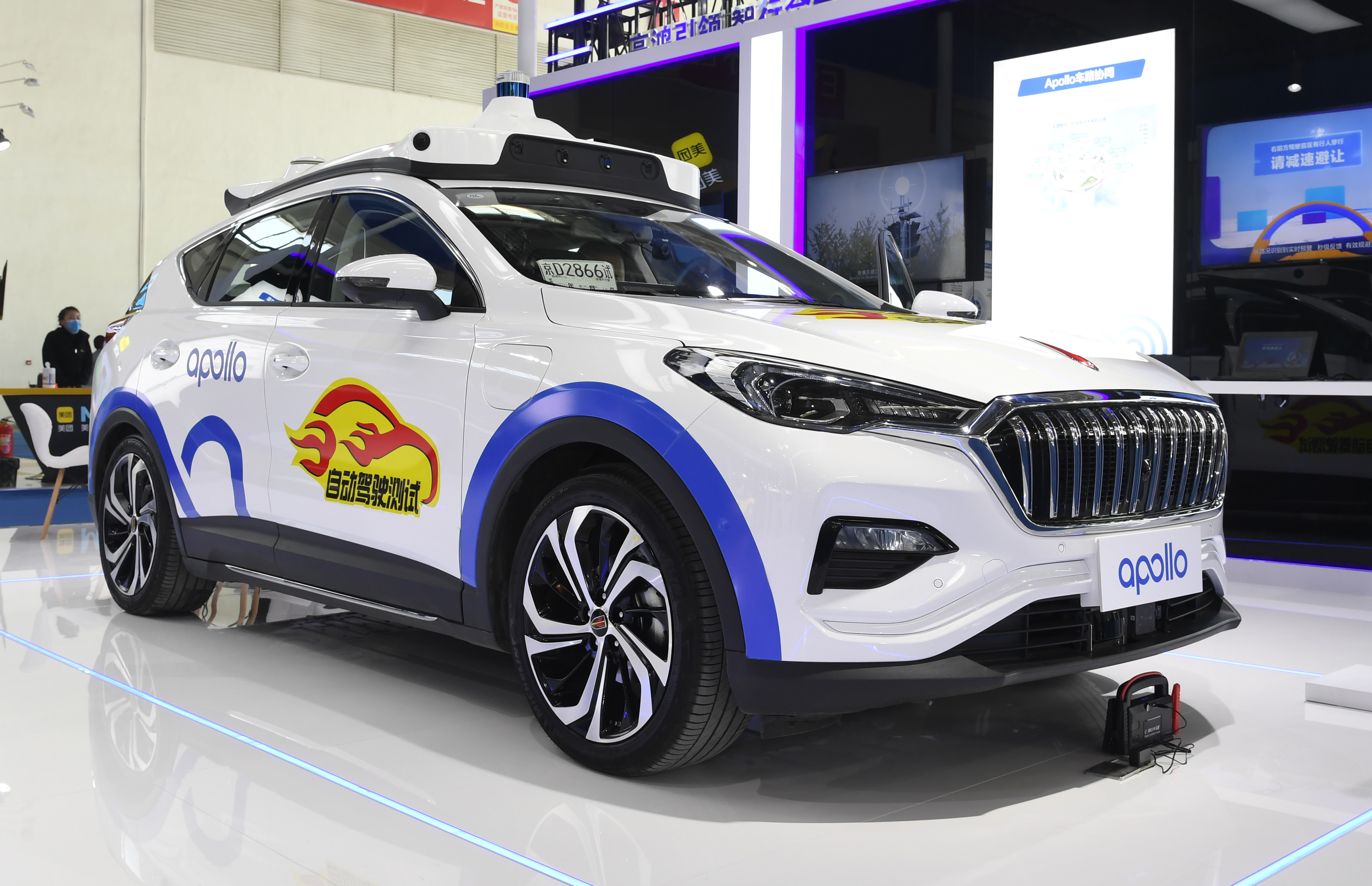 According to the roadmap, the country aims to build a complete ICV industrial ecosystem, make vehicles smarter and adopt self-driving ICVs powered by Internet of Vehicles (IoV) in a larger scale by 2035.
With the in-depth integration of automotive information and communication, artificial intelligence (AI) and the Internet, ICV is ushering in a new era of rapid development. Going forward, more efforts should be made to research on major issues, such as industrial standard, law and regulations and business mode, said Xiao Yaqing, Minister of Industry and Information Technology.
-- Policy support
In recent years, the country has paid high attention to innovative development of the ICV industry, with a series of policies unveiled.
In February this year, the National Development and Reform Commission (NDRC), China's top economic planner, together with other departments, introduced a circular for innovative development of intelligent vehicles.
Moreover, the authorities have recently released a plan for the development of new energy vehicles (NEVs) from 2021 to 2035, pointing out that the priority in the coming years is to develop new technology to make NEVs smarter, lighter and more connected.
In addition to central authorities' efforts, local governments have also pushed forward the development of ICVs. They offered staunch support for the research of self-driving as the technology contributed a lot to the efficient control of COVID-19 by enabling contactless deliveries.
For example, in August, south China's Hainan Province introduced measures on ICVs road test and pilot application, making it the first province that allows ICVs to conduct road tests on highways.
-- Wider participation
The booming ICV industry has attracted many listed companies to share the cake together.
For example, China TransInfo Technology Co., Ltd. (002373.SZ) is dedicated to providing intelligent traffic solutions.
Thunder Software Technology Co., Ltd. (300496.SZ), which focuses on developing operation systems and applications, also registered remarkable growth in the field of intelligent vehicles and Internet of Things (IoT) in the first three quarters, with a revenue of 480 million yuan (about 72.48 million U.S. dollars) earned in the intelligent vehicle business.
It's important to note that Huawei, China's tech giant, has also included ICV into its development strategy of vehicle segment.
Tesla's efforts in the application and commercialization of intelligent driving have shaped China's auto industry, accelerating the pace of ICV research and development among its Chinese counterparts, according to Founder Securities.
(Edited by Li Shimeng with Xinhua Silk Road, lishimeng@xinhua.org)