2019 World Intelligent Connected Vehicles Conference opened grandly on October22, 2019 at Beijing. It was jointly sponsored by the People's Government of Beijing Municipality, Ministry of Industry and Information Technology(MIIT), Ministry of Transport, Ministry of Security, China Association of Science and Technology. Many Chinese Government leaders, including Mr. Cai Qi, the Secretary Municipal Committee of Beijing and Mr. Chen Jining, the Mayor of Beijing,presented at the opening ceremony and gave speeches. Futhermore, a number of heavyweight guests, such as Mr. Christopher A. Pissarides, the Nobel laureate in economics, President Xu Liuping of FAW Group, President Zhang Baolin of Chang'an Group, President Xu Heyi of BAIC Group, attended at the conference.

AutoBrain, a leading autonomous driving technology company, provided test driving service for the public by involving a variety of vehicle models at Outdoor Demonstration Area, where the mayor of Beijing and Minister of MIIT participated, to actually experienced the multi-vehicle formation autonomous driving technology.
The mayor of Beijing and Minister of MIIT experienced autonomous driving vehicles
At indoor exhibition booth, AutoBrain showcased autonomous vehicles equipped with the world's first mass-production L3 High-speed autonomous driving system independently developed by the company. In addition, by virtue of this system, AutoBrain won the Leading ICV Enterprise Award in 2019 China New Energy and Intelligent Connected Car Whole Industry Chain Selection held by the conference sponsors.
Award Ceremony
From appearance, this vehicle equipped with L3 level automatic driving system is no different from ordinary mass-produced vehicles, and there isn't even any external sensing equipment such as lidar. According to the staff of AutoBrain, this systme named "Mr.Pilot" does not use lidar, but uses a vehicle-regulation-level device of millimeter wave + camera + ultrasonic, covering the entire use of Highway Entry to Exit. The car is equipped with ABU (AutoBrain Unit), a Vehicle regulation level controller independently developed by AutoBrain, which can be embedded in the body without occupying the trunk space. It uses low-power consumption ARM + FPGA chips and has multiple scalable Interface of CAN and LAN, embeds software modules such as perception, decision-making, fusion, planning, control, recording, interaction, and OTA, and has system security redundancy. At the site of IEEVChina, this mass-produced autonomous driving product received attentions from government leaders, executives form tier 1, motor and car manufacturers.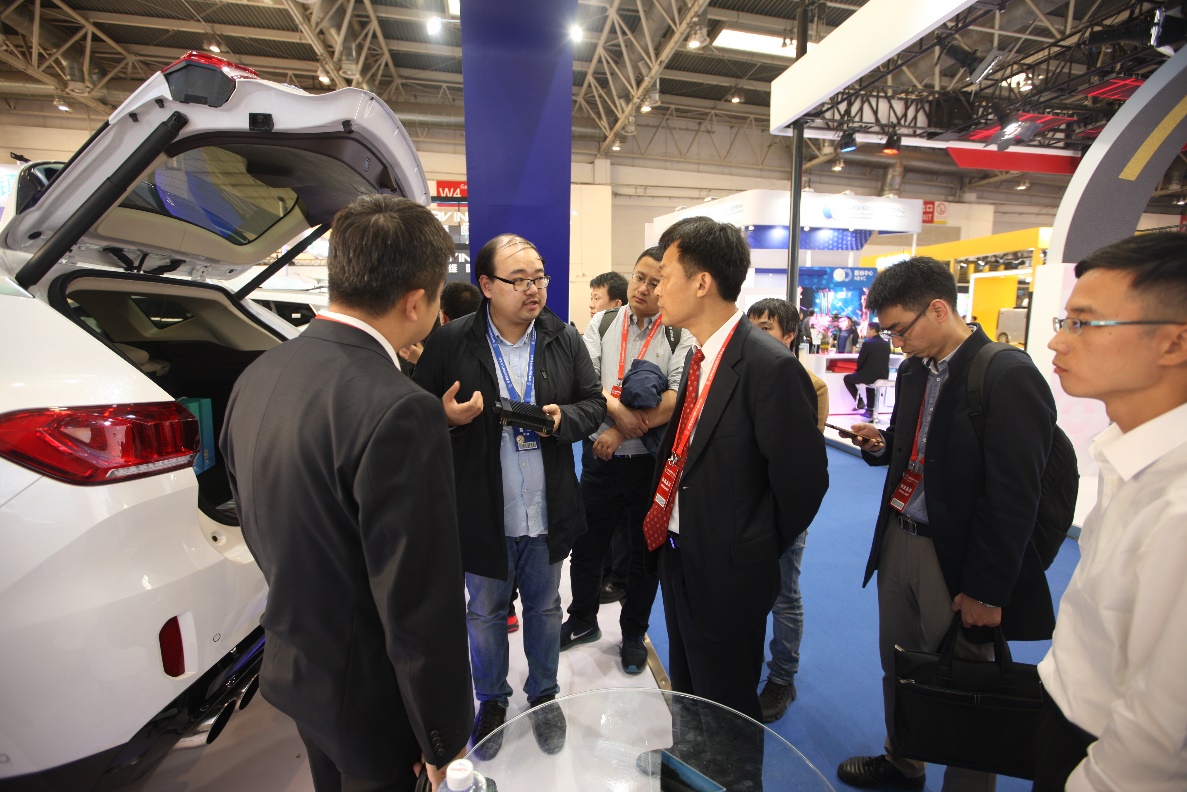 Leader of MIIT listening the presentation of AutoBrain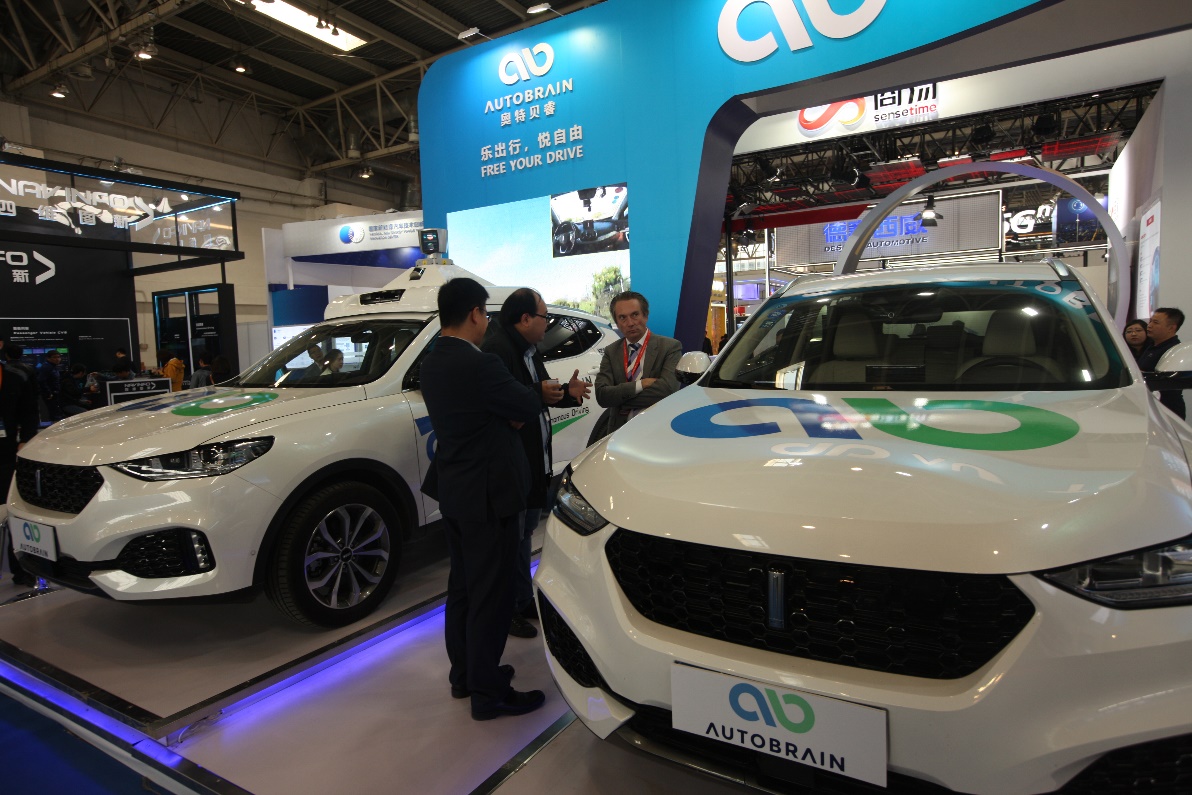 World Famous Autonomous Driving Company CEO visiting the booth
Media interviewing staff of AutoBrain after experience on autonomous vehicles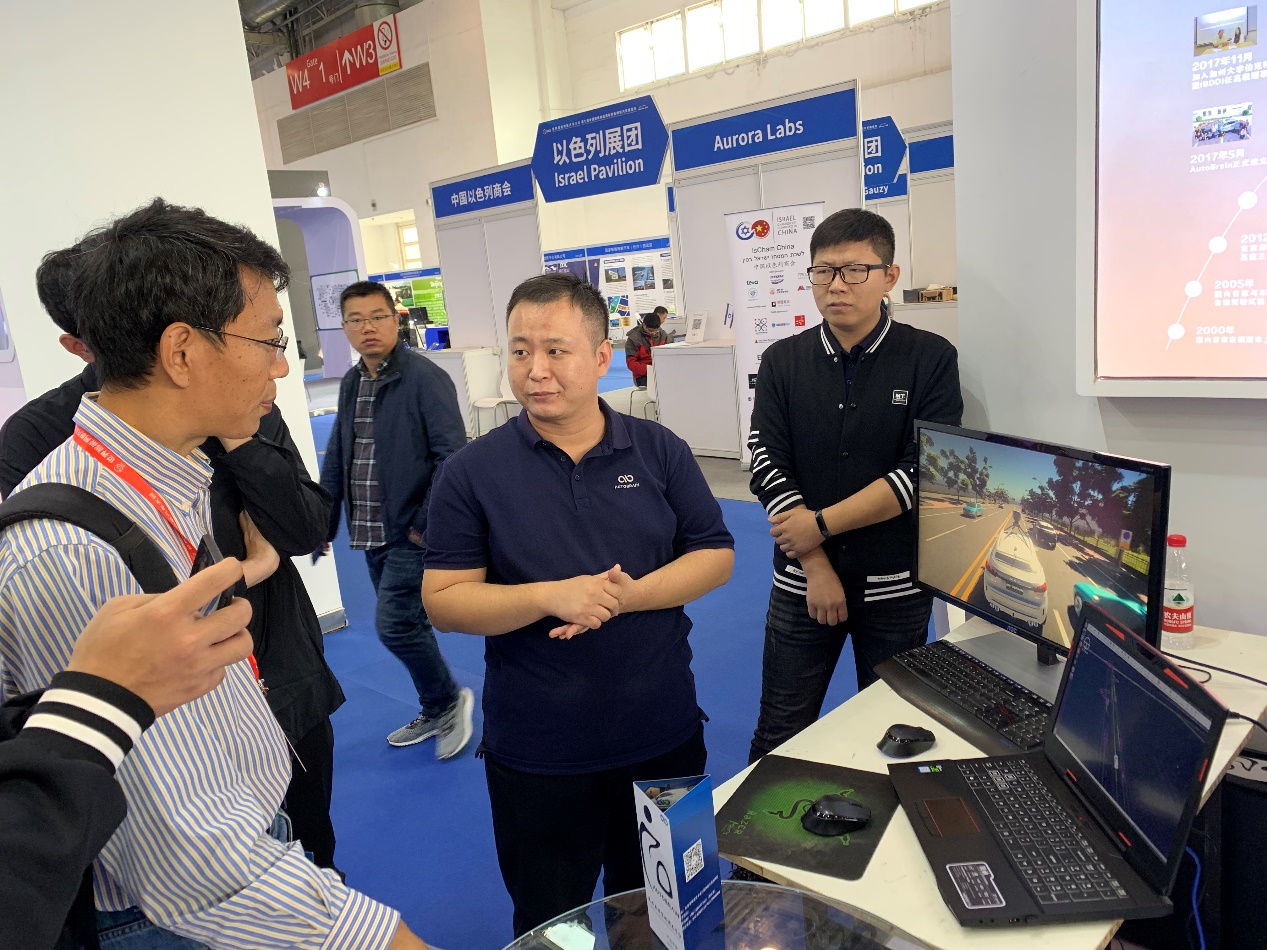 CEO of MEITUAN, a leading internet technology company, interested in Virtual Simulation Platform of AutoBrain
Furthermore, it's pretty obvious that whether car manufacturers, OEMs, tier 1 or internet and AI technology companies have put much more resource towards intelligent vehicles, so as to many excellent products and technologies has emerged to accelerate the commercialization of the intelligent automotive industry.