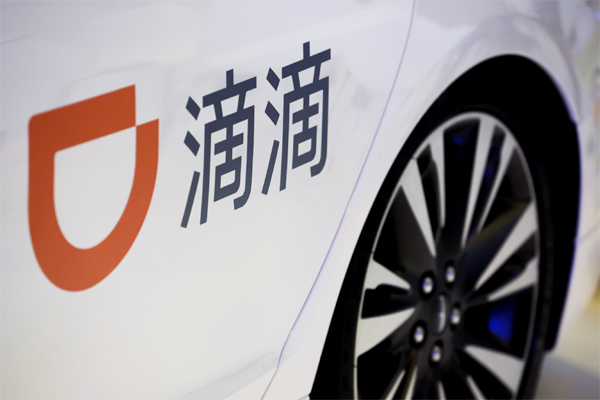 The company logo of the Didi ride hailing app is seen on a car door at the IEEV New Energy Vehicles Exhibition in Beijing, China
Leading Chinese ride-hailing player Didi Chuxing on Wednesday announced an organizational restructuring plan to boost safety and efficiency, amid mounting competition in the sector.
The company said in a post on its official WeChat account that it had appointed a chief information safety officer as well as a chief security officer, as part of its broader push to ensure safety for both drivers and passengers on its platform.
The reshuffle also includes new, enlarged units for emergency response and local government coordination, as well as an external advisory group, Didi said in its statement.
Moreover, the Beijing-based company will integrate its multiple types of relatively low-price and premium ride-hailing services into a single business group, which will invest resources to meet compliance standards, continuously create user value and strengthen its ride-hailing ecosystem.
"The new setup will also strengthen our safety and efficiency performance in the interests of the healthy and sustainable development of Didi as well as the broader industry," the company added.
In a move to enhance its one-stop platform for vehicle operations and car-owner services, Didi will also merge its Xiaoju Automobile Solutions with Asset Management Center to become a new comprehensive automobile solutions platform.
On top of running businesses such as used car transactions, auto sales, leasing and financing, car maintenance, and refueling and recharging, the new auto-solutions platform will also explore new operational and retail business models for its driver-partners.
Yang Xinzheng, an expert at the China Academy of Transportation Science, said China has been stepping up efforts to prevent severe accidents from happening in the country' s ride hailing industry. The push by Didi to ensure safety is a good sign that the sector is shifting from the sole pursuit of fast expansion to quality growth, which is the key to ensuring sustainable development.
The overhaul of its corporate structure also comes amid renewed competition in China's ride-hailing market. A string of automakers such as BMW AG and China's largest carmaker, SAIC Motor, are entering the sector, in the hope of opting for diversified revenue streams.
In China, on-demand mobility services, including ride-hailing, were worth $15 billion last year, according to a report by Strategy&, a consulting firm under PwC.
The number is expected to grow by 33 percent annually to $201 billion in 2025, and $656 billion in 2030.