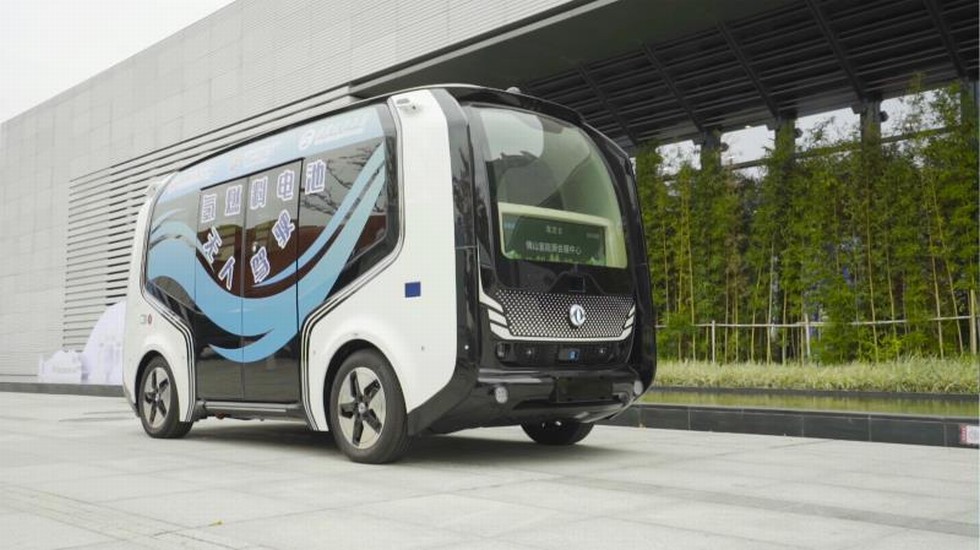 High-tech products developed by Dongfeng Motor Co were on display and attracting significant attention at the 2020 World Intelligent Connected Vehicles Conference (WICV), which opened at the Beijing National Convention Center on Nov 11, according to local media reports.
These products included the Dongfeng Sharing-VAN hydrogen version, the Dongfeng Aeolus Yixuan EV, the Dongfeng Aeolus AX7PRO, the Dongfeng Aeolus EX1, HD120 electric drive assemblies, and VBMS controllers.
The hydrogen version of the Dongfeng Sharing-VAN has been developed based on the Dongfeng Sharing-VAN1.0 Plus.
It has two automatic driving models and 5G remote driving, which can realize long-distance 5G cloud control in Wuhan, Guangzhou, Shiyan and other places.
Compared with Dongfeng Sharing-VAN 1.0 Plus, the hydrogen version adds a hydrogen fuel cell system. The cell stack power is designed to be 30 kilowatts and the hydrogen capacity is 1.5 kilograms, which increases the mileage of the vehicle by more than 100 kilometers.
The HD120 hybrid electric drive assembly is the first hybrid electric drive assembly developed by Dongfeng Technical Center. It can be equipped with PHEV and HEV models to support various driving modes such as pure electric drive, series and parallel braking energy recovery, and parking power generation mode.
The WICV is the country's largest professional conference on new energy and intelligent connected vehicles, and it is also the only national professional exhibition on new energy and intelligent connected vehicles in China.