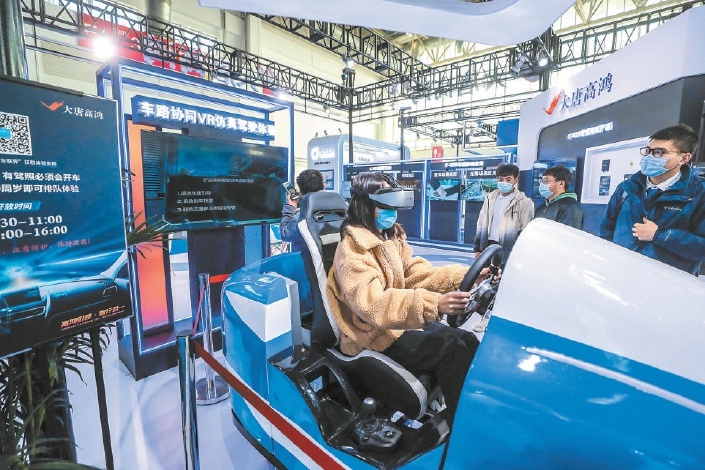 2020 World Intelligent Connected Vehicles Conference (WICV2020), with the theme of "New Era of Intelligence, New Life of Connected", was held at the New International Exhibition in Shunyi District a few days ago. At the event, visitors in the exhibition hall experienced car-road cooperative driving through VR (virtual reality) equipment.
"All self-driving vehicles must pass hundreds of 'checkpoints' tests in a closed test field before entering the city's road test, and they can be 'released' only after they have undergone expert review and other levels of assessment. " The relevant person in charge of the Beijing Intelligent Vehicle Industry Innovation Center responsible for the test introduced that up to now, Beijing's autonomous vehicles have been tested on open roads for a total of 2 million kilometers, which is equivalent to running 50 laps around the earth's equator and achieving zero accidents. In the next step, Beijing will also open up autonomous driving tests on highways.
Statistics from the Innovation Center show that the road test mileage of autonomous vehicles in Beijing has increased significantly in recent years: in 2018, the cumulative road test mileage of autonomous vehicles in Beijing was about 150,000 kilometers; by the end of 2019, the cumulative mileage exceeded 1.04 million kilometers; as of this month This number has reached 2 million kilometers, ranking first in the country.
2 million kilometers is equivalent to 50 times around the earth's equator. More importantly, the test mileage of 2 million kilometers has achieved "zero accidents."
It is reported that the Beijing Intelligent Vehicle Industry Innovation Center has independently developed a series of autonomous driving test systems to support Beijing in building the country's first autonomous driving road test management service platform. This platform will effectively supervise the test vehicles on public roads in Beijing, and provide timely test risk reminders for test companies, reduce road test risks, and build the first "field-road-district" three-level autonomous driving test service in China. system.