Under the theme "Gathering Global Talents and Creating Green Future", the 2021 World Intelligent Connected Vehicles (WICV) Conference is being held in Beijing at New China International Exhibition Center from September 25 to 28. According to the organizer, Hongyan is set to participate in WICV to display its GENLYON H6 flagship intelligent trucks at the Conference.

As the advanced technologies such as 5G, cloud computing, big data and AI continue to develop and mature, China-based manufacturers of trucks are moving forward to develop a number of intelligent connected commercial vehicles.
The presented Hongyan GENLYON H6 AMT intelligent electric truck is built with an intelligent heavy truck 3.0 system in addition to the latest connected product, which enables connecting with the Tencent ecosystem, multi-wheel voice interaction, domestic leading commercial vehicle navigation maps, active noise reduction technology, cargo container & load monitoring and other connected technologies to ensure entaction between vehicle owners, fleet managers, drivers, and cargo owners.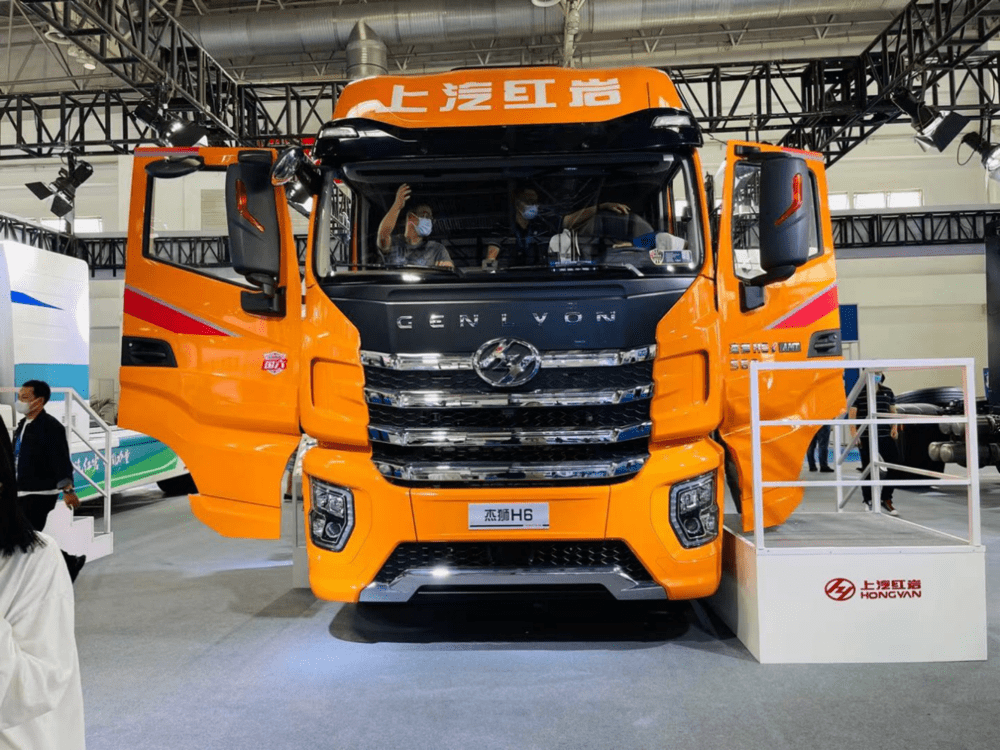 Besides that, the vehicle is fitted with AEBS, ACC, DMS and advanced driver assistance systems to help detect hazards while driving to improve vehicle safety and driving comfort. With an AMT, it enable the vehicle to deliver an effortless and comfortable drive.
The one edition of GENLYON H6 is a battery-swapping-and-charging truck, which is prticularly applicable for short haul tranport due to its high speed, quick acceleration and quick battery swapping. The battery with the energy density of up to 282 kW•h is provided by CATL and can be replaced in 3 to 5 minutes. The rated power the motor produce is at 250 kW, and peak power is at 360 kW.
The other editon of Hongyan H6 heavy-duty truck powered by hydrogen fuel cell battery is capable of delivering a strong power and long driving range, with an added advantage of low fuel consumption. With the PROME P390 fuel cell battery system fitted, its technical indicators for power, density and temperature have all reached the leading level abroad. At the same time, this vehicle can be refuelled with hydrogen fuel in only 15 minutes and has a maximum driving range of up to over 1,000 kilometers on a single fill of hydrogen. Honyan reports that its H6 requires only 7.5-14kg of hydrogen per 100 km, which can effectively help users reduce costs and increase efficiency.
In the first half of this year, SAIC Hongyan has received orders for up to 6,000 new energy heavy-duty trucks from its strategic partners in Anhui, Hebei, Shanxi, Henan, Guizhou. In August, SAIC Hongyan moved up to the top 1 of the list in sales for both new energy heavy truck and new energy tractors.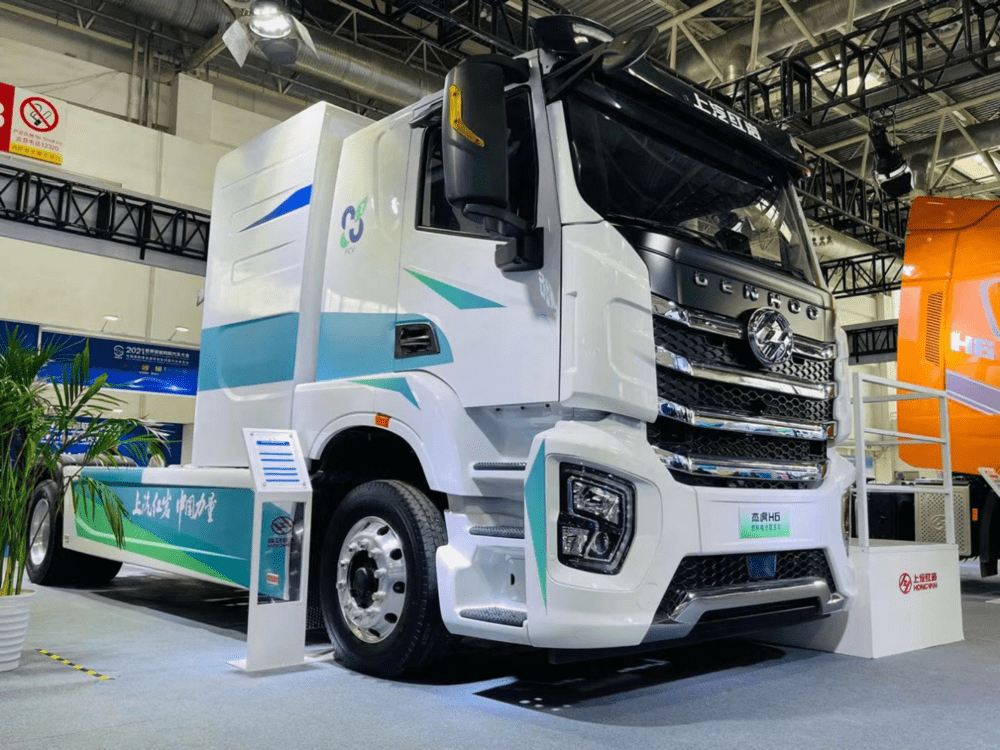 Through the WICV, SAIC Hongyan will increase its strength and recognization in the clean energy market by presenting its latest high-end intelligent, connected and green heavy-duty trucks.