World Intelligent Connected Vehicles Conference and The 7th China International New energy and Intelligent Connected Exhibition (IEEVChina) was grandly held on October 22-25,2019. Gathering more than 200 exhibitors, the event showcased advanced technology and modern achievement of the whole automotive industry, especially autonomous driving and key component.
As the leader brand of China's commercial vehicle, Foton Motors brought High level autonomous vehicles based on Aumark Light-duty Truck and Auman EST Super Truck to showcase at IEEVChina this year, and achieved an incredible success during The First Test Event of China (Shunyi) Autonomous Emergency Braking Systems(AEBS), which was an important session of this exhibition. It displayed the technological strength of Foton Group on autonomous driving domain.
Foton's Autonomous Driving Technology participated in AEBS Test Event with the compliments of visitors

The First Test Event of China (Shunyi) Autonomous Emergency Braking Systems(AEBS)
Testing Foton technology merits
Autonomous Emergency Braking Systems(AEBS) is core technology of autonomous driving domain while also a challenge for the current driverless technology. The First Test Event of China (Shunyi) Autonomous Emergency Braking Systems conducted a comprehensive review of AEBS of mainstream motor companies. It promoted the development of AEBS, so as to the autonomous driving progress.
It is reported that the Test Event make a regulation adhered to EUROPEAN NEW CAR ASSESSMENT PROGRAMME TEST PROTOCOL – AEB systems form European Union. It requested that a professional test driver conducted the vehicles to test the forward AEB Systems and the rearward R-AEB Systems and to check the proper functioning of the automatic braking control device.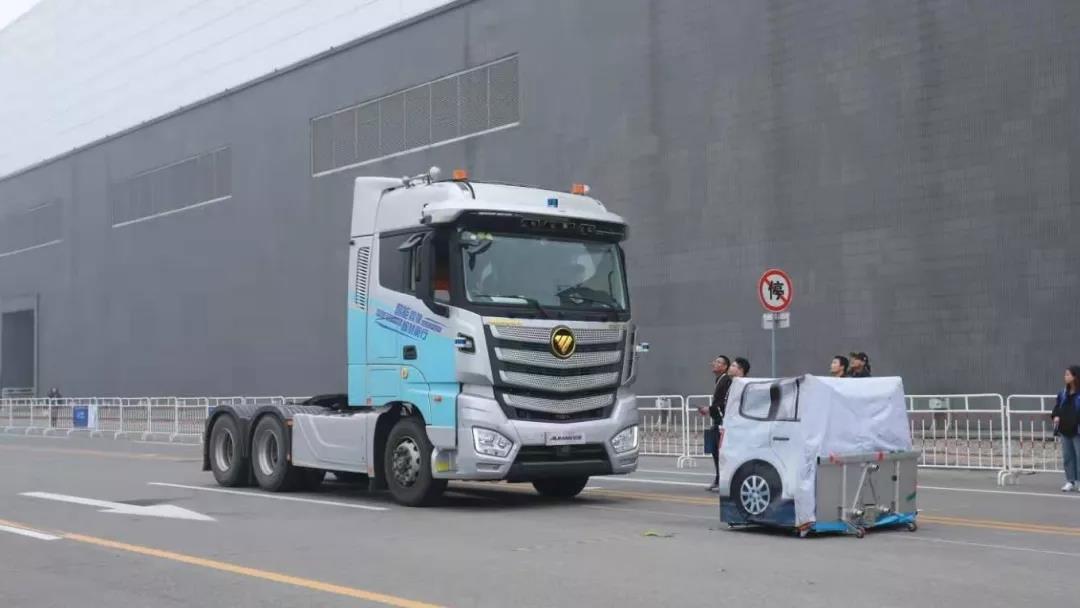 Static Model Testing session of Auman Heavy-duty Truck AEB System
Static Model Testing session of Foton Autonomous Light-duty Truck
"Intelligent and New Energy are the major development directions for Foton Motor. Facing the future trend, Foton Motor summarizes the development of commercial vehicles as 'seven modernizations', that is, intelligent networking, electrification, diversification, passengerization, specialization, customization and high-end oriented." Said Mr. Tian Juntao, director of the Intelligent Connected Research Institute of Foton Automotive Engineering Research Institute, "The chassis, length, width, height, and operating scenarios of the participating vehicles are different, so does the AEBS systems, which are selected from sensor configuration and related application scenarios. Among them, Auman heavy trucks are mainly aimed at the Driverless Convoy Technology of mainline logistics, while Aumark light trucks specialize in warehouse-to-warehouse logistics transshipment. At present, all of them have automatic driving capabilities above L3, and the maximum speed can meet 80-90km/h." Dean Tian explained.
Benefit by powerful technical supports, Foton vehicles achieved good performance in this test event. Foton Autonomous Light Truck and Auman Heavy Truck successfully pasted all the test of the competition at one time. What should be of concern is that both participating vehicles could find the target at a long distance and activated braking function, which not only made the vehicle braking smoother, guaranteed comfortable riding, but also fully protected pedestrian safety by completing the braking function at 2 meters distance from the target. Therefore, Foton Motor won the "Life Care Award" in this test competition.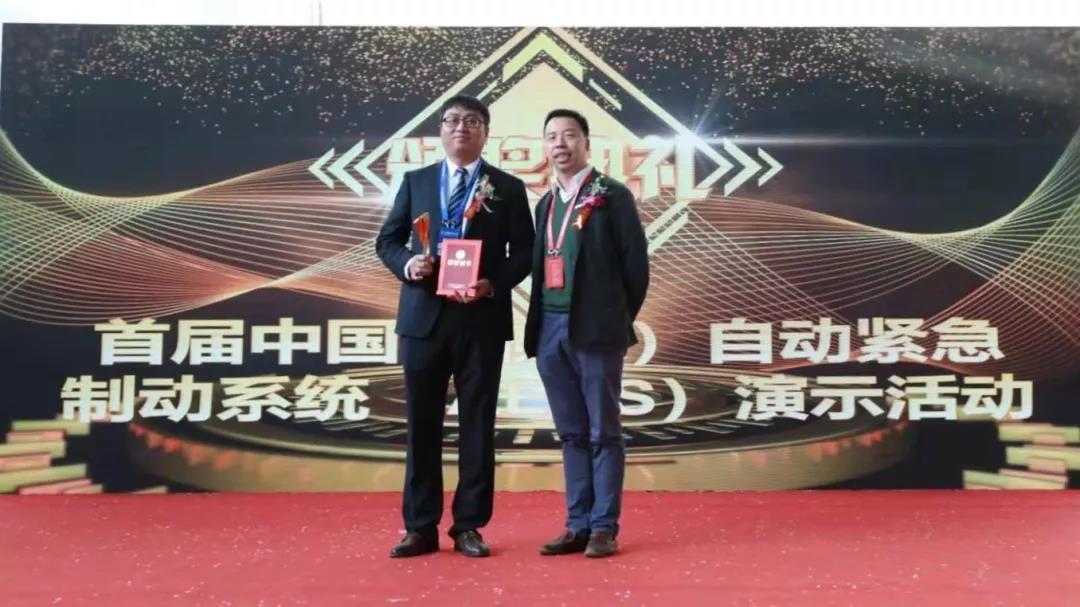 Foton Motor won the "Life Care Award" in this test competition